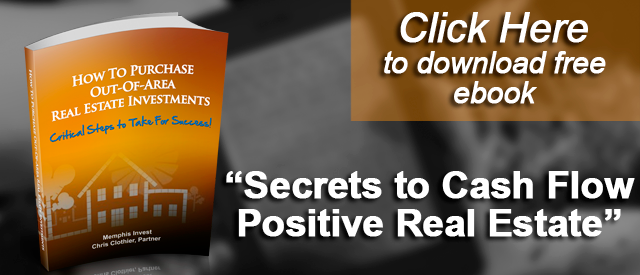 RealtyTrac recently featured Tennessee in their latest newsletter and even published an article from Memphis Invest. The newsletter is full of fantastic information and is linked at the bottom of the article. In the meantime, here is our article with some fantastic updates on Memphis real estate.
Positive things are happening in Memphis. In the wake of the recession and housing bubble, plenty of people found themselves in difficult, sometimes life-changing situations. Homeowners found themselves underwater and in foreclosure. Neighbors disappeared one-by-one. Real estate agents and builders left their professions while families watched the value of their long-term investment drop further and further.
We did mention positive things, right? Well, 2015 is shaping up to be the year for the Memphis real estate market. In 2014 things started to pick up, bringing much-needed good news to the industry and setting the groundwork for the best year in quite some time. Companies like the one my family started here in Memphis 11 years ago, Memphis Invest GP, have been purchasing, renovating and managing properties for investors from around the country and essentially propping up the housing market in mid-sized cities like Memphis. Jobs and positive economic news would come back and we knew it was only a matter of time before housing would follow.
Now, Memphis is preparing for a big 2015 and more investors are taking note of the positive vibe flowing through the river city.