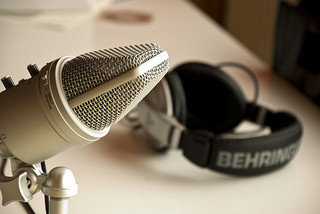 When it comes to real estate investing and big personalities, it can be hard to know who to listen to. After all, we are in a business that has it's fair share of "gurus" and empty promises. Cutting through the noise to find genuine content on investing in real estate can be a big challenge.
Daily, I personally get emails from new real estate experts. Apparently, they completed a transaction and wrote a book, formed a blog a website and a podcast and are now ready to share their wealth of knowledge with the world. Do you sense a touch of sarcasm? As investors, we have to be very careful with who we listen to and what advice we take as serious. How do we start to determine who is and who is not a pretender?
One of the ways is to review the content and be on the look out for great content. What is one way to find great real estate investing content? Podcasts. There are more real estate investment podcasts than you'd think — and some are real standouts! Whether you want something to listen to during the work day or to get your through a long drive, these shows are a great place to start.